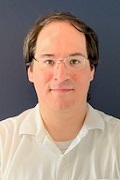 Matthew Gomez
Graduate Student
Politics and International Relations
---
Office: MMC, SIPA 213
Phone: 305-348-2226
Email: malgome@fiu.edu
Research Interest
Matthew Gomez was raised in Pennsylvania with a father from Peru and a Polish-Pennsylvania-raised mother.  He is currently a degree-seeking Ph.D. candidate in the Political Science and International Relations department at Florida International University.  Previously, he received a Bachelor's in Political Science from Allegheny College in 2004 and a Master's in Latin American and Caribbean Studies from FIU, focusing on the Andean region of South America, in 2007. 
Apart from his education, Matthew has also taught at the Associate's and Bachelor's levels for over 18 years in Florida and Pennsylvania, including courses related to history, sociology, and political science, focusing on the Latin American region.  Since 2017, this also includes teaching courses on the politics of Latin America, Central America, and South America within the Politics and International Relations department at FIU.
Matthew's research focuses on comparative politics, specifically democratization, democratic collapse, and corruption and its relationship with the political institutional makeup within South America.