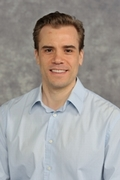 Clement Fatovic
Professor
Politics and International Relations
---
Office: MMC, SIPA 424
Phone: 305-348-6428
Email: fatovic@fiu.edu
Biography
Dr. Fatovic's primary research and teaching interests are in modern and contemporary political and constitutional theory, including American political thought, democratic theory, and executive power.
Professor Fatovic's research focuses primarily on the development of liberalism and modern constitutionalism in seventeenth- and eighteenth-century political thought, especially at the American Founding. Much of his research has explored how liberal political thinkers such as John Locke, Alexander Hamilton, and Thomas Jefferson have addressed the limits of the law and the dangers of discretionary power in dealing with emergencies and other extraordinary occurrences. He is particularly interested in the relevance of their ideas to current debates over the tensions between emergency powers and the rule of law in the context of the "war on terror." His first book, Outside the Law: Emergency and Executive Power (The John Hopkins University Press, 2009), examines the extra-legal powers of the executive in liberal constitutional thought from John Locke to the creation of the American presidency. Extra-Legal Power and Legitimacy: Perspectives on Prerogative (Oxford University Press, 2013), which was co-edited with Benjamin A. Kleinerman, surveys the ways that different models of emergency power legitimize and constrain the use of extra-legal measures.
In 2015, Professor Fatovic published America's Founding and the Struggle over Economic Inequality (University of Kansas Press), which surveys debates over the proper role of the government in dealing with various forms of economic inequality during the early decades of the American Republic. He is currently working on a book project that explores how treason has functioned in law and in rhetoric to constitute political authority and legitimacy, fix the boundaries of political community and identity, and establish the parameters of permissible thought.
Professor Fatovic's articles have appeared in academic journals such as the American Journal of Political Science, Perspectives on Politics, History of Political Thought, Journal of the History of Ideas, American Political Thought, the Maryland Law Review, and Constitutional Studies. He is also the co-editor with Sean Noah Walsh of Interpretation in Political Theory (Routledge, 2016).
Areas of Expertise
Political Theory, Constitutional Theory, Rule of Law, Executive Power
Degrees
BA, Rutgers University, Political Science, 1995
MA, Cornell University, Government, 2000
PhD, Cornell University, Government, 2002